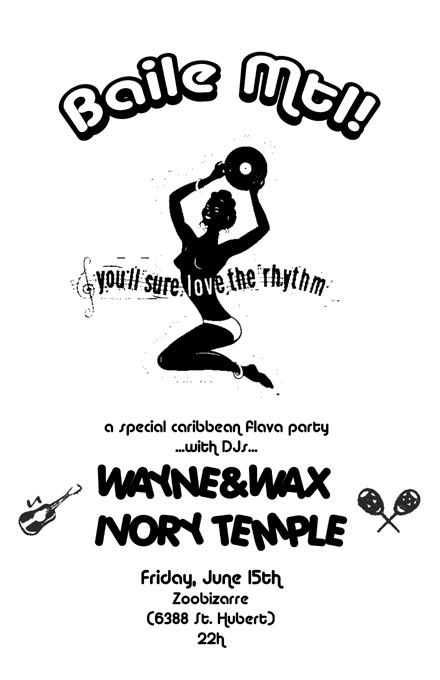 It was a great night of awesome music and good dance party in a very hot Zoobizarre. Thanks for everyone who came out!
Wayne
was a great guest who blew our minds with some really audacious mixes where western China is clashing with the Caribbeans for example. Hopefully, we'll be able to share a version of it on the blog soon. We exchange some music too, so check out the blog regularly.
It was great to hang out to Megasoïd / Ghislain Poirier party on saturday even though we were pretty tired. Montrealers, watch out for St-Jean in the Mile End, rogue van soundsystem with Megasoïd, Ghislain Poirier and myself for a big beat festival (no not the UK music style).